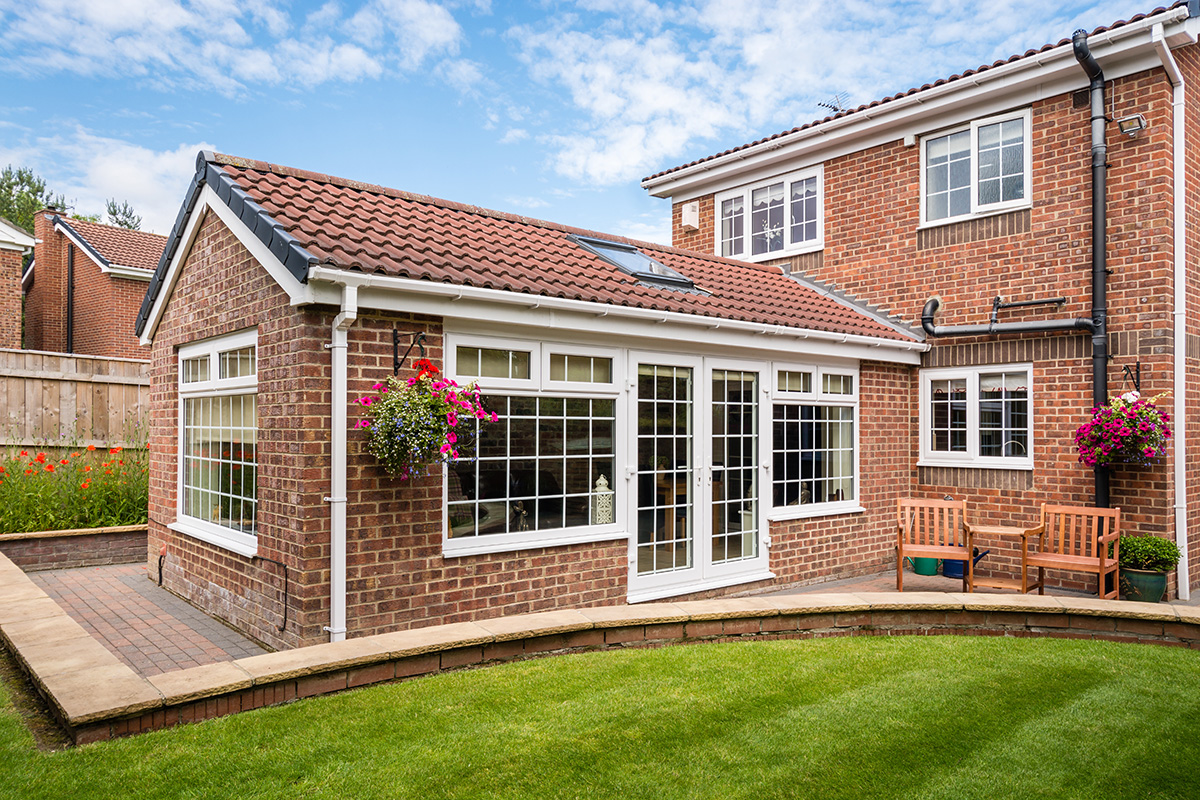 The history of uPVC windows and doors
It is fair to say that the vast majority of modern windows and doors are manufactured using uPVC, which stands for Unplasticised Polyvinyl Chloride. With uPVC, you get windows and doors that don't require much maintenance, won't warp or rot over time, and will last for many years to come.
But how did the industry come to use uPVC? Here's a quick history lesson…
The beginning of double glazing
Double glazing first entered the consumer space in the 1970s. At that time, windows and doors were being made with aluminium, which also affords a number of advantages and is still used today. But it wasn't until the 1980s that uPVC started to overtaken aluminium as the double glazing material of choice.
This was due in large part to certain drawbacks of aluminium. For example, the frames would form condensation during winter because of ineffective thermal break systems. In contrast, uPVC is a more resistant material and offered better versatility all-year round.
Before long, the adaptable nature of uPVC was being used to create externally glazed windows and leaded designs. Moulded uPVC panels then became available, which offered consumers a 'mock wood' style. As a result, uPVC not only provided practical benefits, it also had an aesthetic advantage too.
The rise in popularity of uPVC
During the 1990s, uPVC windows became commonplace in many households up and down the country. By the year 2000, the majority of manufacturers offered internally glazed windows with softer shaped frames and better security features.
However, ugly and ill-fitting black gaskets around the glass remained an issue. Although white alternatives were released, they didn't last long due to a visible build-up of dirt and mildew, with many consumers switching back to black gaskets.
10 years later, the industry enjoyed a revolution. Consumers wanted high-quality, maintenance-free windows and doors that performed but didn't look like uPVC…
The introduction of timber-alternative windows and doors
Precision manufacturing has allowed for the production of uPVC windows and doors in a number of different colours, often with grained wood finishes. Modern-day double glazing also features neater corners and precise mechanical joints.
Consequently, uPVC windows and doors now resemble timber alternatives. Consumers can buy high quality uPVC windows without compromising style. In many respects, this has lead to another trend for replacing windows and doors, driven by the desire for a more pleasing aesthetic.
Virtually any colour is available, from soft whites to retro greens and contemporary greys. uPVC windows and doors can also be installed in virtually any property, such as traditional cottages, Victorian terraced houses, and contemporary new builds.
uPVC windows and doors from Colne Valley Windows
At Colne Valley Windows, we have a full product range of uPVC windows and doors to suit your requirements:
All of our windows are "A" rated for energy efficiency as standard,
Internally glazed: 28mm Double glazed as standard with 44mm triple glazing as an option
Stainless steel hinges with Egress fire escape easy clean operation.
High security locking including locking handles as standard. Shoot bolts are also available as an optional extra.
Sash hooks can also be installed for added security on the hinge side of the opening window