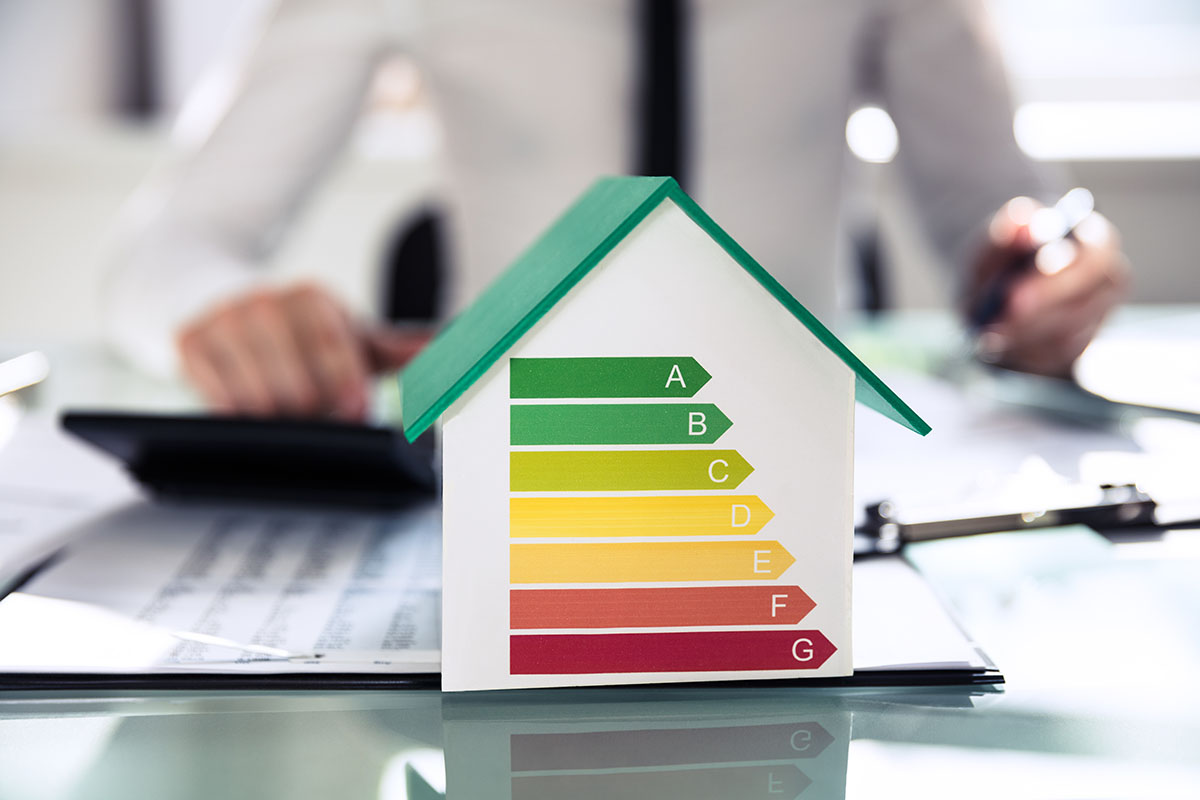 Window Energy Ratings – What You Need to Know
Replace your old windows with newer, modern alternatives and you'll enjoy less heat escaping from your home, a reduction in exterior noise as well as lower utility bills thanks to greater energy efficiency.
But that doesn't mean to say all new windows are created equal, as some are more efficient than others.
This is where Window Energy Ratings (WER) come in. Originally introduced by the European Union for things such as fridges and microwaves, energy ratings are a simple way of understanding how efficient household items and appliances are.
As for Window Energy Ratings, these are determined by a government-supported independent body – the British Fenestration Rating Council. Ranging from A++ to E, it's a system that helps energy conscious or eco-friendly customers choose the right windows for them.
But what else do you need to know about Window Energy Ratings?
Here's how window energy efficiency is calculated
You can rest assured that whenever you purchase new windows, they will have been tested for energy efficiency. The process involves testing and working out their average efficiency for a whole year.
Two factors typically determine the efficiency of a window:
Heat loss through the window
Heat gained through the window (solar gain)
These two values are then offset against each other to provide an end value. If the result is 0 heat loss or a positive figure, then the window will receive an energy rating of A or higher. However, if the figure is lower than 0, it will receive an energy rating of B or below. Essentially, this means there is an overall loss of heat through the window.
What do you get with A-rated windows?
According to the BFRC, A-rated windows provide the following advantages:
Lower energy bills – With many experts predicting that the cost of heating a home will continue to rise, purchasing A-rated windows is extremely cost-effective.
Cut carbon emissions – Due to the increasing impact climate change is having on the world, this has become more and more important to many homeowners.
Improve comfort – In addition to complying with building regulations, A-rated windows make your home more comfortable to live in.
Since the BRFC rating scale was introduced, new grades such as A++ have been added due to windows getting more energy efficient. Not only does this make the aforementioned advantages even more attractive, it also gives the consumer greater choice over their new window purchase.
What do you get with E-rated windows?
It goes without saying that E-rated windows are incredibly inefficient and will cost you a great deal of money in the long run because of heat loss.
Thankfully, you are very unlikely to find any E-rated new windows in today's market. Most of the time, E-rated windows will be older, single-glazed options that aren't available to buy anymore.
Energy efficient windows from Colne Valley Windows
Our entire range of windows are A-rated as standard with 28mm double glazing. You can also upgrade to 44mm triple glazing for greater energy efficiency.
To discuss the options available to you, get in touch with the team at Colne Valley Windows today.