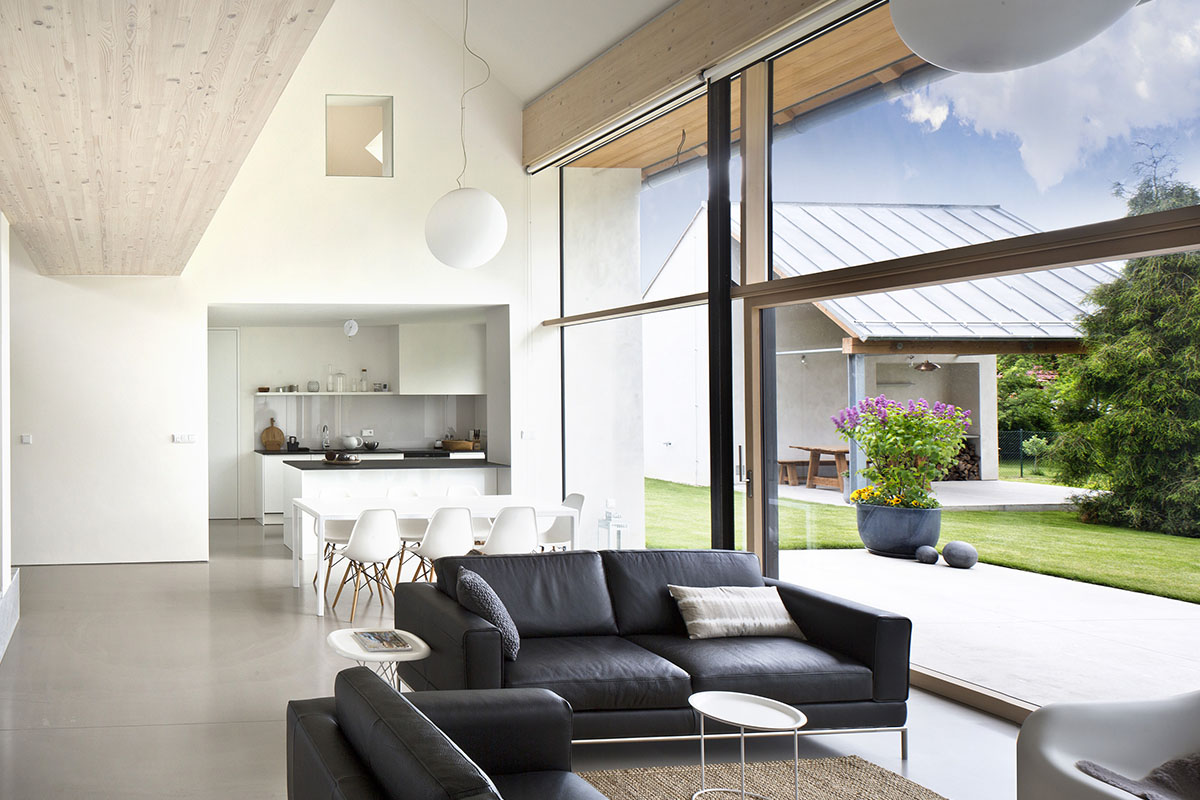 Interior design predictions for 2020
From wanting to lose weight and being more active to giving up alcohol or smoking, the new year is typically a time for change. That's why several people are now in the process of redecorating or renovating their homes.
But no matter whether its giving the walls a lick of paint or completely remodelling an entire room, you'll want your next home improvement project to remain in style for many years to come. This means paying close attention to the latest design trends, which include the following:
Social spaces
As opposed to years gone by when you'd typically go out to the pub or a restaurant to see friends, more and more people are choosing to host social events at home. You only need to look at the popularity of TV shows like Come Dine with Me to understand why several food and drink chains are struggling to survive.
"If you have room, it's great to incorporate two sofas to make a living room feel sociable and friendly, and 2020's luxurious, richly textured fabrics – leather, velvet and suede – provide endless possibilities," says Jane Doyle of House Beautiful. "Place sofas close enough together to create an area that's clearly designated for gathering round rather than having them too spaced out or floating at the edges."
Complementary colours
Don't be fooled into thinking that you need to stick with a single colour and similar shades for individual rooms. In 2020 and beyond, the use of multiple colours and shades will come into play – the on-trend accents for this year are said to be muted pink, baby blue and neo-mint green.
"It's good to narrow down your choice to no more than three: a main hue, which may be reflected in your upholstery; a contrast; and a highlight," adds Doyle. "If you're stuck, look out for art, ornaments and fabrics with a colour combination that pleases your eye and use them as inspiration."
Bi folding doors
Seeing as natural light is an enduring interior design trend that won't be disappearing any time soon, expect bi-folding doors to be top of numerous homeowners' wish lists in 2020. What's more, they offer superb views of the great outdoors when open or closed thanks to their slim nightlines.
"Spend some time watching how the light falls in various points across the room and how the sun moves around it," advises Doyle. "This will not only affect how you see colours, but help you decide how to divide up the space for various activities, such as reading or watching TV, socialising and relaxing, of course."
De-clutter
Minimalist design is another interior design trend that will gain more traction in 2020, thanks in large part to the success of Tidying Up with Marie Kondo – the Netflix TV show featuring one of the world's most famous de-cluttering experts.
As Doyle explains: "A cluttered space doesn't evoke calm, so a good idea is to box up everything – cushions, throws, planters, vases and light fittings – and take them out of the room. Then carefully sort through, choosing only items that will enhance your new look. The remainder can be stored for future use or donated to charity."