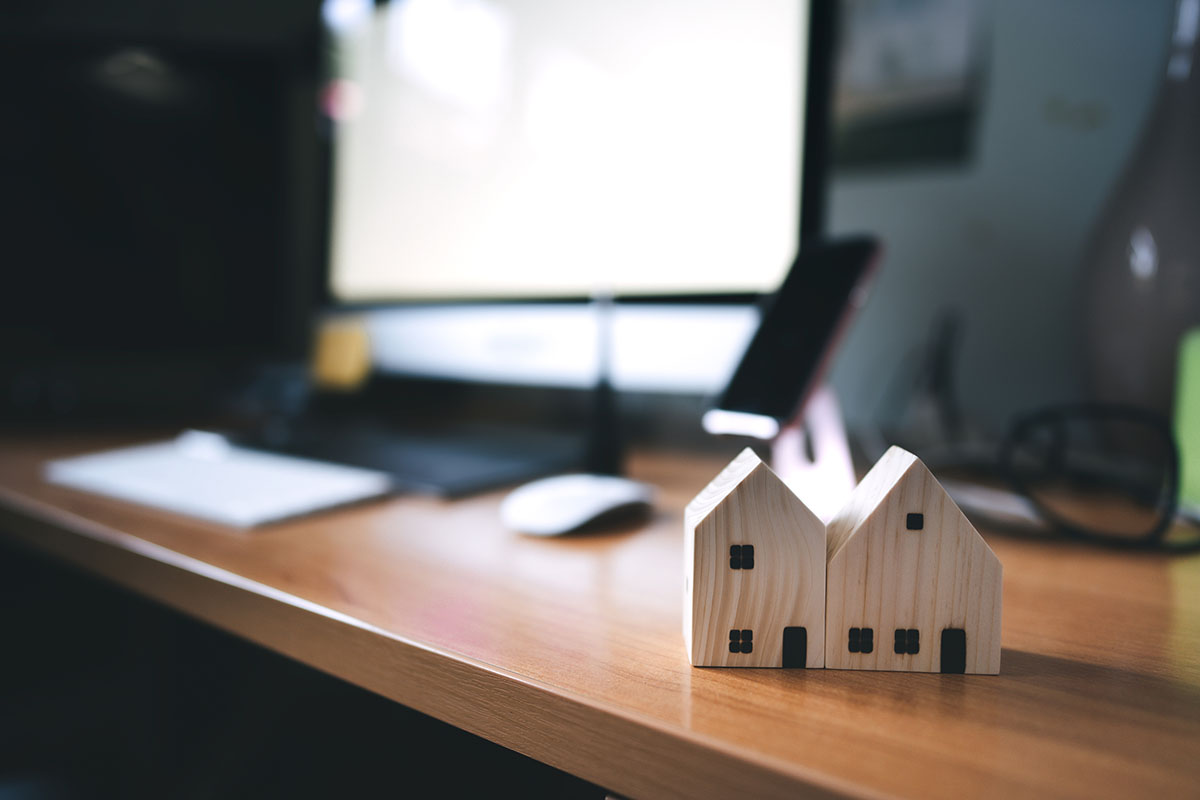 Where should you set up your work from home office?
As a result of the coronavirus pandemic, more and more people have found themselves working from home. Despite concerns about motivation and loneliness, most people say remote work is a welcome change to their daily routines.
According to a study of 4,002 adults, half of people are currently working remotely (49%) all or most of the time during lockdown, with 39% among them who did not tend to work from home prior to the pandemic.
Among home working newcomers, seven in 10 (68%) said they would like to carry on working this way when the crisis is over, as a similar number (70%) believe they can be equally productive from home as in the office.
Working from home has many benefits – greater flexibility with hours, longer days due to less commuting, and the opportunity to be around family more. But there are also drawbacks, such as having too many distractions around and an inability to switch off once the working day is over.
For this reason, many people who work from home choose to create their own dedicated office, which is used solely for the 9-5. But where is the best place to set up your workstation at home? Here are a few ideas.
Garden office
With more people working from home, Google searches for "garden offices" have skyrocketed in recent months. It's no wonder their popularity is increasing, as garden offices provide a quiet and secluded place to work away from your home.
Featuring fully insulated windows and walls, garden offices are suitable all-year round. Providing you've got power and water to your garden office, the possibilities for fixtures and fittings are endless too.
There are cons with garden offices though. They can be quite pricey to buy, and when you factor in things like access for construction as well as planning permission, garden offices might not be worth it.
Conservatory office
If space in your garden is limited, or you want something simpler, consider a conservatory office instead. This has been a popular addition to properties for decades and comes with several advantages when it comes to working from home.
Conservatories still provide you with a seperate space away from the rest of your home. It's much easier to plan, design and build a conservatory too, especially when you take things like power and water into account.
Best of all, if and when the world returns to daily commutes to the office, a conservatory can then be used as another living space for whatever you like.
Bedroom office
Spare bedrooms are where most home offices exist because little modification is required to make them fit for a productive day's work. Seeing as you can keep distractions to a minimum and shut the door to your office once you've finished working, they are great for staying productive.
If you don't have the luxury of a spare room, there's a chance your own bedroom could work as an office space. Use a room divider or folding screen to separate your desk from the rest of your bedroom and it will feel like a dedicated booth.
The big problem with using a bedroom as your home office is that you could end up spending two thirds of your day in there.