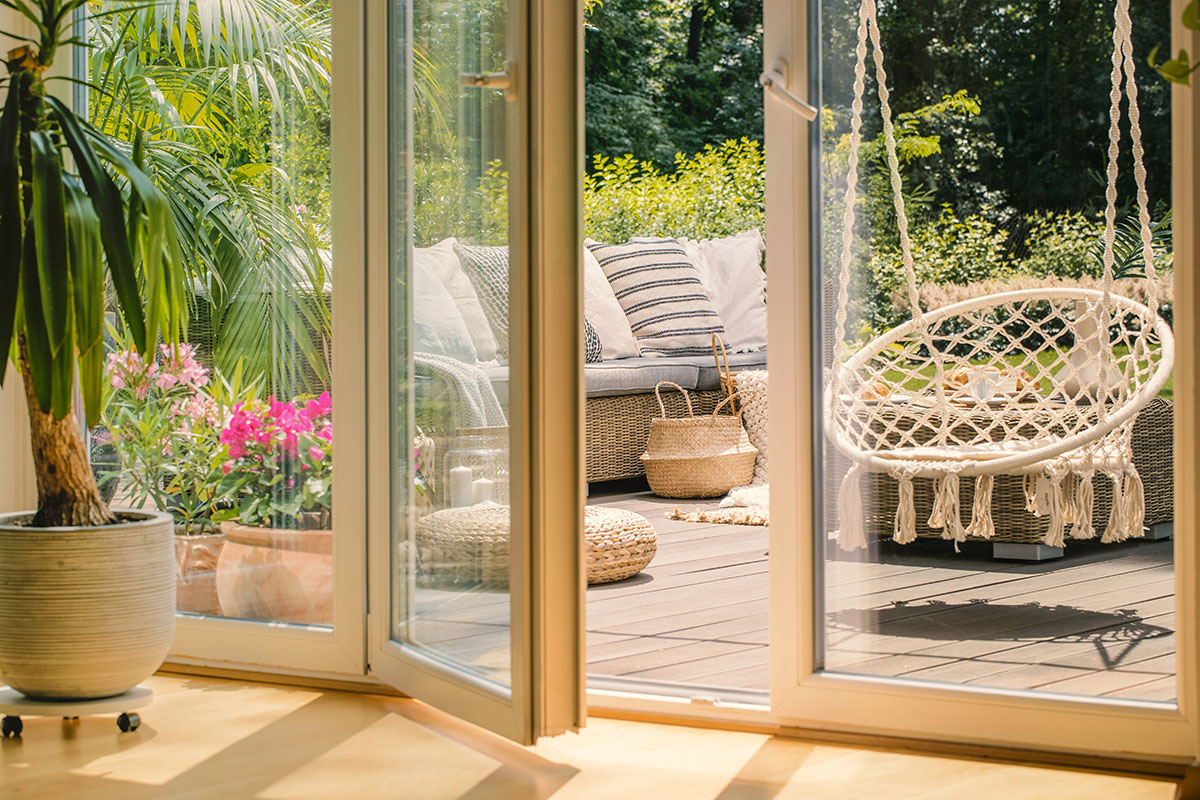 How to tell whether you need new patio doors
Countless properties up and down the country will utilise their patio doors on a daily basis. Whether it's entertaining friends and family or allowing natural light to flood inside, patio doors have immeasurable benefits.
But have you noticed your patio doors don't look as good as they used to, or are becoming difficult to open and close? Unfortunately, like several other fixtures and fittings around your home, patio doors won't last forever, even if you care for and maintain them regularly.
If you've had your patio doors for a number of years, there's a good chance they'll need replacing soon. With this in mind, here's a few telltale signs that new patio doors should be your next home improvement project.
Doors are sticky and difficult to open
Seeing as patio doors are always exposed to the elements, they tend to expand in warm summer temperatures and contract during the cold winter months. This is especially true of older doors made of wood or other traditional materials.
Because they no longer fit perfectly against their frames, patio doors will become 'sticky' or difficult to open and close. The same can be said for a sliding patio door, which might not run smoothly on its rollers.
Broken seals
The vast majority of patio doors will feature a black strip of rubber tubing that runs along the edges of the frame. Not only does this seal help keep the door firmly shut, it also provides insulation and prevents cold drafts from entering your home.
However, seals can deteriorate over time and become less effective. Perform a visual inspection and if they're broken, missing or perished, it might be a good idea to replace your patio doors sooner rather than later.
Broken frame, glass or parts
General wear and tear is to be expected with patio doors – you probably use them every day after all. But more serious damage such as cracks in the glass or frame will require immediate attention.
Other broken parts could impact the security and safety of your patio doors too. For example, if the door handle or locking mechanism doesn't work properly, your home won't be protected.
Condensation
In years gone by, condensation was a big problem in most homes. And while double glazing came along to solve this issue, condensation is still a possibility if the seal around the window has broken or perished.
This condensation actually sits between the two sheets of glass, making it impossible to do anything. If you've encountered condensation with your patio doors, you should consider a replacement, as their insulating properties are null and void.
Outdated or unattractive aesthetic
Even if your patio doors still work as they should, you might fancy a change anyway due to their outdated or unattractive aesthetic. And with numerous styles available on today's market, you'll be spoilt for choice.
From contemporary bifolding doors to classic French doors, a lot will depend on your home's existing look and feel. But you can rest assured that any new patio door option will stand the test of time thanks to their ultra-modern materials and manufacturing techniques.