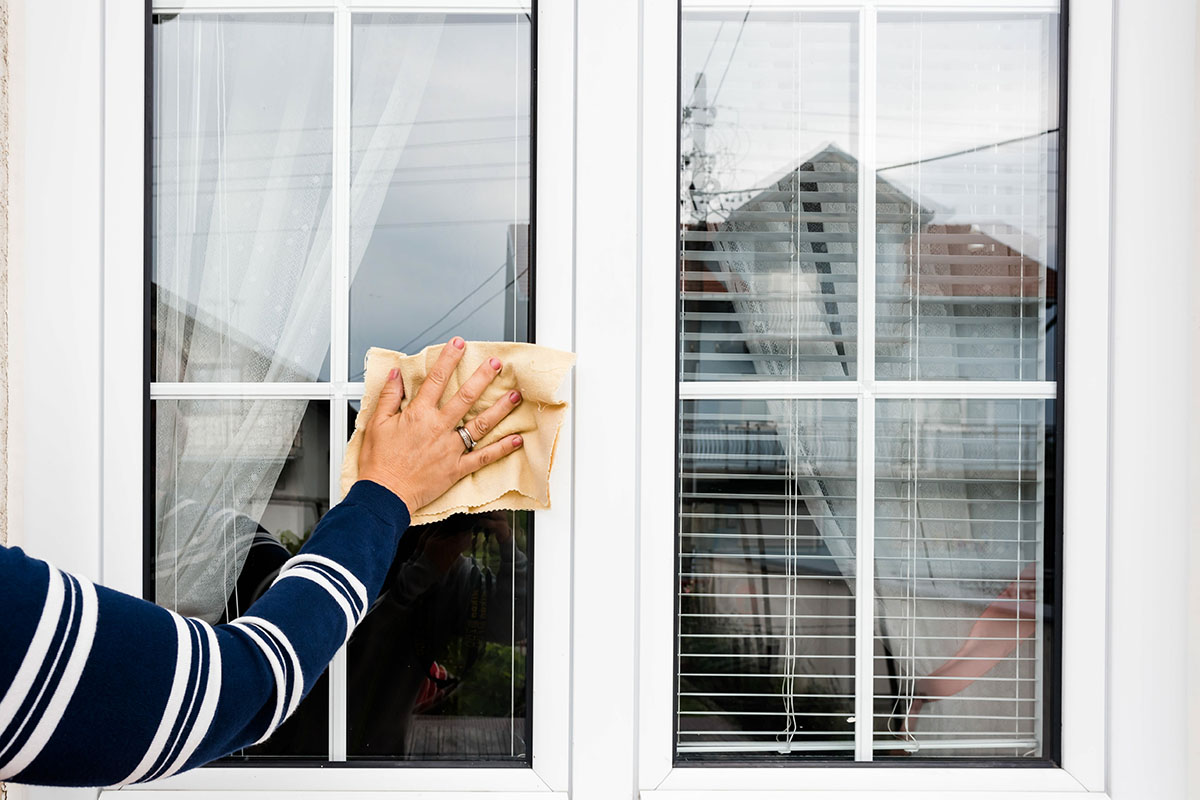 Top Tips on Cleaning Your uPVC Windows
Since the 1980s, uPVC has been the material of choice for windows and doors. This is thanks to its superb durability, energy efficiency and soundproofing qualities.
Unlike other materials such as wood and metal, uPVC is also extremely easy to maintain, which means it can last for decades with little to no intervention.
But that doesn't mean to say you can completely disregard your windows and doors. Every now and again, they'll require a clean to get rid of dirt and grease that gathers on the surface.
Here are some top tips on how to carefully yet thoroughly clean your uPVC windows without damaging them or compromising their quality.
Use the right equipment
First and foremost, you'll want to use the right equipment when washing uPVC windows, otherwise you could cause scuff the frames or scratch the glass.
Items you'll need include:
Bucket
Lukewarm water
Soft cloth or sponge
Soft brush
Cleaning solution
Vacuum cleaner
Having all of these items close to hand will make it easier and quicker to wash your windows.
Start with the handles and hinges
Open your windows as far as they will go, grab your vacuum cleaner and try to suck up dirt from the hinges. After you've removed any loose dirt and debris, give them a wipe with your cloth and cleaning solution if necessary.
It's also a good idea to lubricate any handles and hinges with oil. Not only will this make it easier to open, close and lock your windows, it could also prolong their lifespan.
Wash the window panes
Once more, start by getting rid of any loose dirt and debris with a soft brush or cloth. Next, wash the glass with a soft cloth or sponge and some lukewarm water. If you need to use a cleaning solution, choose something that's not too harsh like washing up liquid.
After it has dried, use a glass cleaner to remove any watermarks and achieve a shimmering shine. An old trick that still works wonders is to rub down the glass using an old newspaper.
Wash the frames
After you've loosened and removed any dirt or debris, wash the frames in the same way as the glass. You can even use a hosepipe to save time.
Stubborn stains might need a bit of elbow grease to remove, but some warm soapy water should make things easier.
Scrub the sills
This is where grease and grime can accumulate, so make sure you scrub the sills thoroughly. Again, warm soapy water and a soft cloth should do the trick.
If you're struggling with stubborn stains, leave the water or a gentle cleaner on the surface for five minutes before wiping down.
Clean your windows regularly
Although the frequency at which you clean your windows will largely depend on where you live, try to do so every 2 to 3 months. Regular upkeep of your windows will make every clean that bit easier and ensure they last for many years to come.