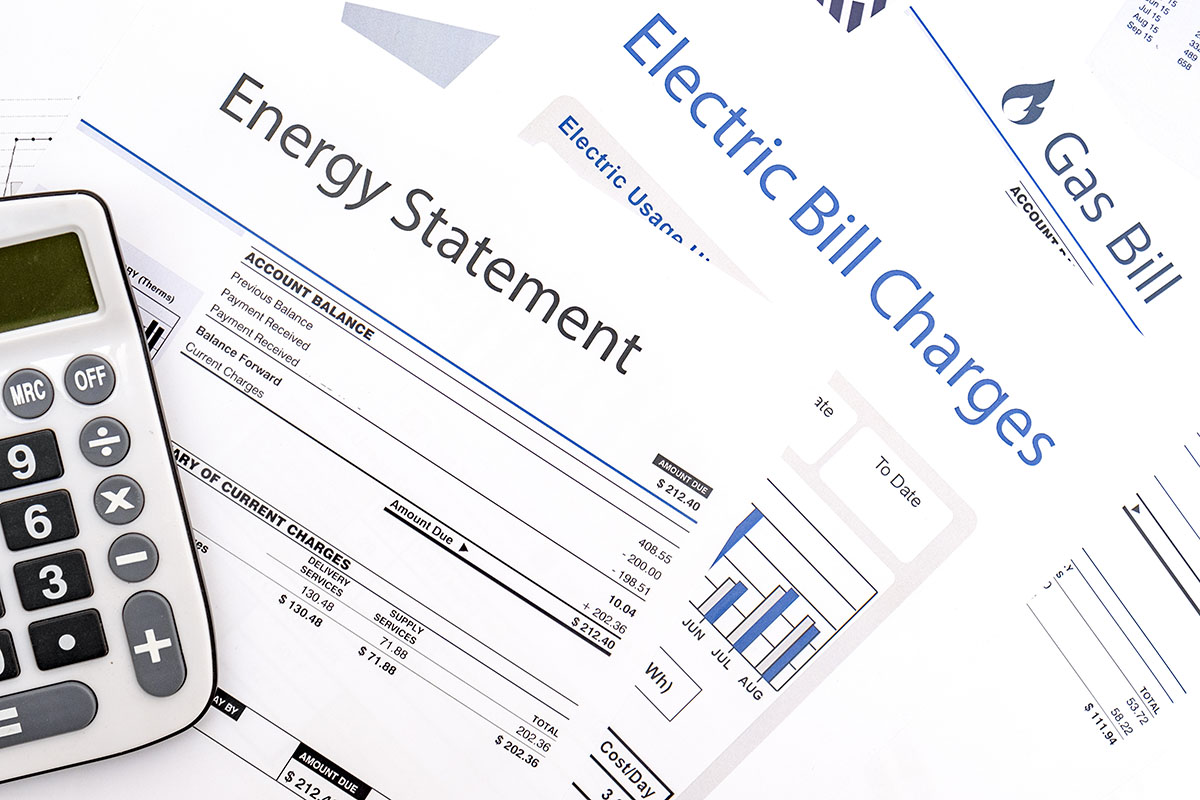 How to save money on your winter energy bills
Due to the cold weather and short days, winter is a time of year when energy consumption tends to skyrocket in households up and down the country. Even though it's important to stay nice and cosy, the resulting utility bills from having your lights or heating on all the time are anything but comfortable.
Thankfully, there are many ways in which you can bring down your energy consumption and utility bills during winter. Follow these tips to not only save yourself some money but also reduce your carbon footprint.
Consider your curtains
Small things can make a big difference when it comes to energy consumption, including when to open and close your blinds or curtains. For example, allowing sunlight to flood into your home will instantly make it much warmer. Ensure you close them again once the sun has gone down to prevent heat from escaping through your windows too.
You may also want to consider changing or updating your blinds and curtains, as the material of these fittings can have an impact on insulation. For example, wooden shutters tend to retain more heat. Thicker curtains are also better at keeping the warm air inside and the cold air outside.
Take a closer look at your radiators
The vast majority of central heating systems will generate warmth through radiators, as they're both effective and efficient. But how do you know they're working at full capacity? And do you need every radiator in your home to be on all the time?
Answer these questions by making sure you bleed your radiators once a year. This will get rid of any trapped air, which can prevent heat from circulating. You should also turn off radiators in rooms that aren't occupied or don't get used as much. It might sound like a pain, but this simple act can result in huge savings.
Use your thermostat wisely
Did you know that if you turn your thermostat down by just one degree, you could save yourself £60 a year? You'll also reduce your carbon footprint by 310kg according to the Energy Saving Trust.
A good way to get into the habit of turning down your thermostat is by installing a smart meter, which will display the rolling cost of your energy usage each day. Being able to see what your habits are costing you is a great incentive for mindful energy usage.
Upgrade your windows and doors
Double glazing is absolutely essential if you want to reduce your energy consumption, lower your utility bills and improve heat retention in your home during winter.
For many households, the initial cost of upgrading their windows and doors will be off putting. However, they'll pay for themselves in next to no time. What's more, you'll have a much warmer and more comfortable home that doesn't suffer from cold draughts or nasty condensation.
Here at Colne Valley Windows, we know a thing or two about double glazing. Get in touch with us today to discover how new windows and doors could save you money in the long run.