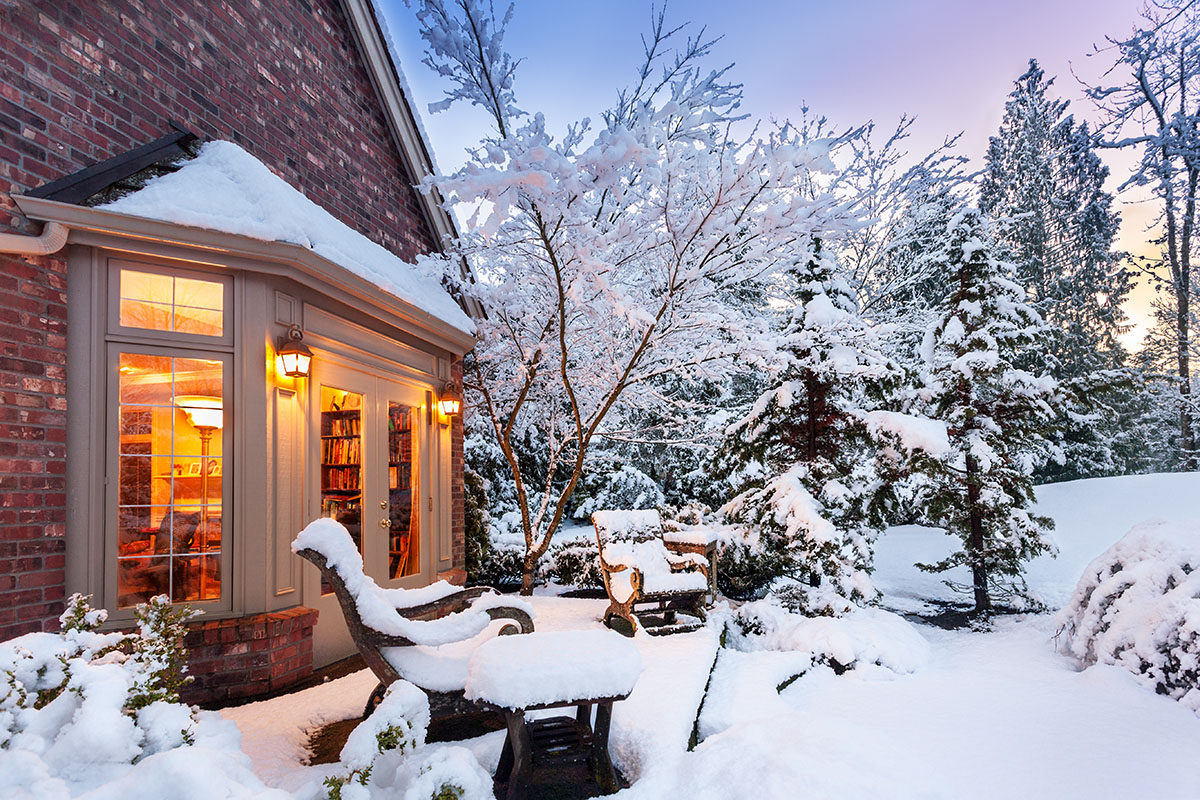 5 ways to prepare your home for winter
Now that the days are shorter and colder, it's fair to say winter is well and truly upon us. Chilly temperatures coupled with strong winds and even heavy snow have the potential to cause several problems in and around your home.
That's why it makes perfect sense to take a proactive approach to winter property maintenance. And don't worry if you're not an expert in DIY; there are a number of easy steps you can take to make sure your home is as ready as possible.
It might feel like the last thing you want to do, but cleaning the gutters and drains of your home is an essential task. After all, debris such as leaves and mud can easily block drains. When this becomes too much, it could cause leaks into the roof and walls.
Therefore, make sure your gutters are clean and free from any possible build-up, as this will minimise the risk of water damage.
Check and service your boiler
First and foremost, see whether the pilot light is on and re-ignite if necessary. Instructions on how to do this will be in the boiler manual, or on the side of the boiler itself.
It's a good idea to get your boiler serviced by a Gas Safety registered engineer too. This will give you the ultimate peace of mind, as leaking carbon monoxide is a risk at any time of the year. Just remember that any maintenance or repairs to your boiler should be carried out by a qualified and licensed professional.
Look into better insulation
Did you know you could save at least £145 per year on your energy bills by having insulation installed? That's according to the Energy Saving Trust.
Around a quarter of heat in your house is lost through the roof, so insulating the loft is a good place to begin. Cavity wall insulation is also worth considering, especially if you're eligible for a government grant or scheme that subsidies the installation cost.
As the cold weather sets in, the water in your pipes may freeze causing them to burst. Not only could this lead to expensive damage, it may also mean you have to move out whilst the repairs are undertaken.
One option is to insulate your pipes, also known as lagging. Along with preventing the possibility of frozen or bust pipes, it can also reduce the loss of heating from your home.
Consider upgrading windows and doors
Another job on your to-do list should be making sure that all windows and doors are properly shut, as you could have left one or two on the latch for some fresh air. While you're at it, check the condition of your windows and doors as an upgrade could be due.
Damaged or broken windows can leave any home feel draughty and cold. By installing new double glazing, your home will feel a lot warmer and much more comfortable. What's more, you'll save money on your utility bills.