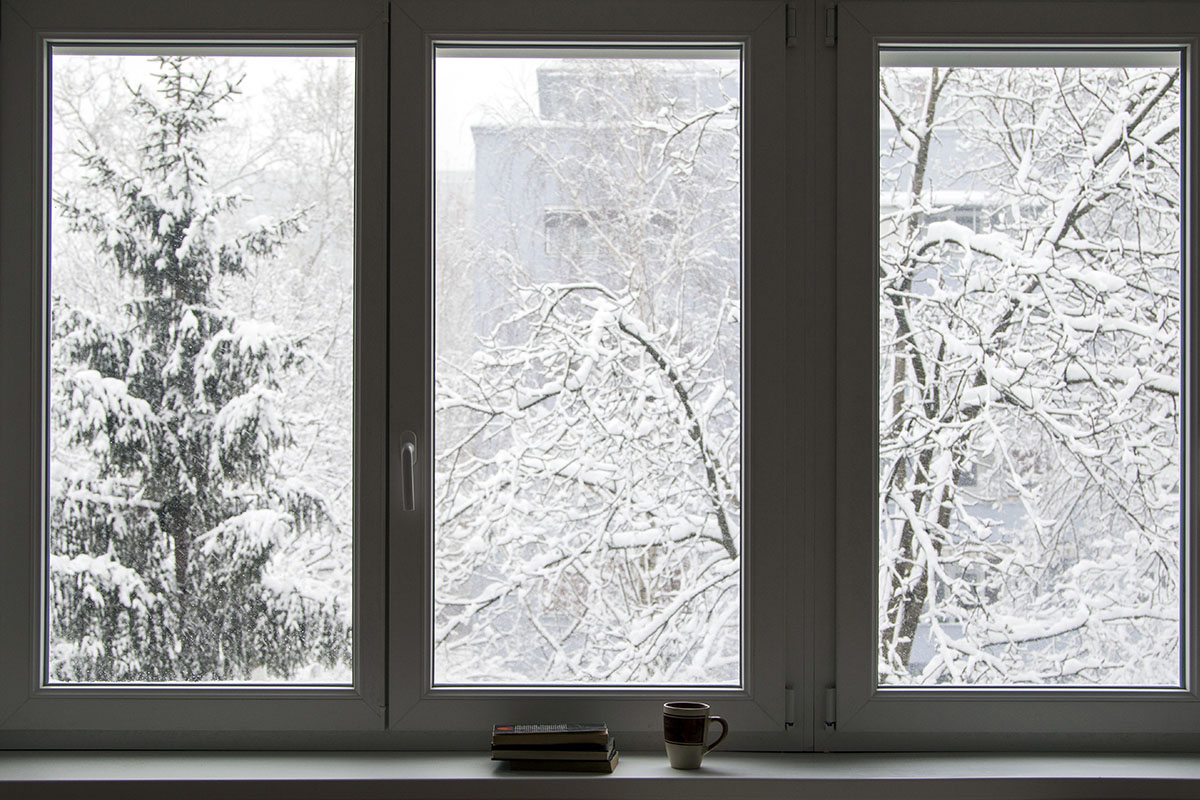 Are Your Windows Fit for Winter
Autumn is in full swing now and the temperatures are already noticeably lower. We're starting to put on more clothes, we're bringing out the heavier blankets and we're even eyeing the thermostat, wondering if we should turn it up. This is the perfect time to take a look at your windows to see if they're fit for winter, and we've put together a brief and concise guide on what to look out for.
Are Your Windows Double-Glazed?
Double glazing is one of the best methods to ensure that your windows are ideal for winter conditions. The goal in winter is to stay warm, and double-glazed windows have a number of advantages that can help us in that goal.
Double glazing is energy efficient
Double glazing improves sound insulation
Double glazing helps keep your home warm
Double glazing offers better security
Even if you have double-glazed windows, it's important to go through a couple of different checks to ensure that they're actually fit for their purpose. There are many different types of double-glazing and it's important that you have high-quality windows installed to help you relax through the cold season.
Securing Double-Glazed Windows
It's important to check that your double glazing is secure. Due to an increase in crime over the winter months, you should make sure that your double-glazed windows can be locked and are sturdy so that it reduces the chance of someone breaking in. You should also ensure that valuables are kept out of sight to reduce the temptation of a burglary when you're not in.
Hinges on Double-Glazed Windows
Make sure that the handles and hinges work correctly on your double-glazed windows. Opening and closing them shouldn't be a hassle and if the hinges are broken, then it could lead to cold draughts entering your home. This also poses a security risk and it's important to have them fixed as soon as possible.
Window Frames
Ill-fitting window frames are going to cause draughts to enter. Make sure you check that the frames are solid. If you're using wooden frames, then there's a chance that they could be cracked especially if they're relatively old. Even uPVC and aluminium windows could be damaged, and this will compromise the security of your windows as well.
Condensation Between Panes
If you're noticing that there's condensation between the panes of your double-glazed windows, then it's a sign that the seal has been broken and moisture is entering the gaps. This means that your double-glazed windows have been compromised, leading to poor efficiency and posing a security risk. Internal condensation between panes can be difficult to get rid of, meaning you may need to completely replace the windows before issues like rot and mould can affect it.
Cleaning Windows
Lastly, make sure that your windows are clean. Clean windows allow the most natural light to enter your home and it improves the warmth from the sun. This is important during the winter where days are shorter and the amount of sun we get is reduced. If your windows are cracked, stained and hard to clean, then it may be worth replacing them completely especially if other issues are also visible.