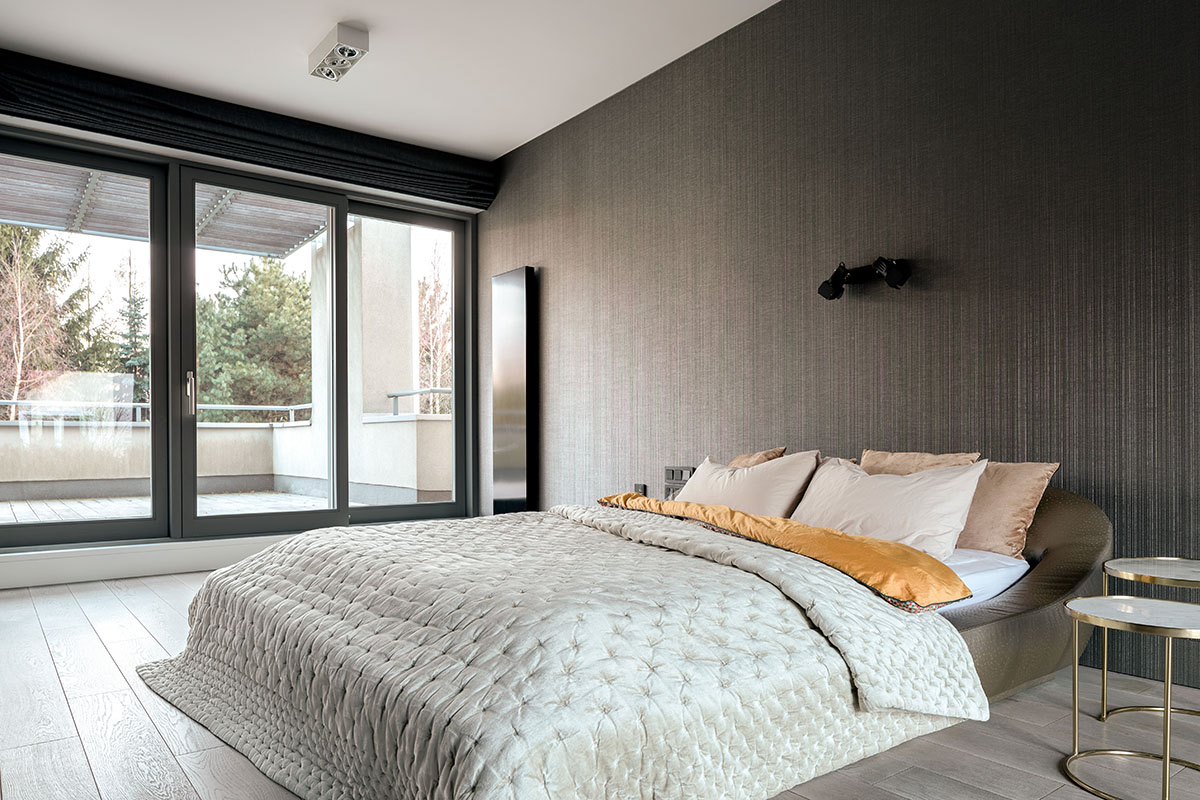 Are Grey Windows Here to Stay?
Are you considering getting rid of your old white uPVC windows and changing to a more modern grey? Grey windows seem to be very fashionable right now and they are all over Instagram and Pinterest. If you are considering following this trend and changing to grey windows you may be wondering if the style will last.
Fortunately, it seems that they will not go out of fashion any time soon. In fact, anthracite grey windows have been around for a long while and they are likely to stay for some time.
Grey windows look smart on most properties, and they add a sophisticated modern touch. Being neutral, they go with many home styles and colours.
Anthracite grey creates a striking contrast on window frames, and this has made them very popular. They give a luxurious finish to a room and create a very photographic appeal.
Why Choose Grey Windows?
Amongst all the shades of grey, anthracite grey has stood the test of time. With its classic yet contemporary look, it suits homes from every era. It adds a timeless elegance to period properties and yet gives a cool current look on a more modern property.
Working well with traditional brick or rendered finishes, grey windows offer the chance to update the look of any property. They create instant kerb appeal and make properties look more attractive.
Inside they give a timeless sophisticated feel to a room and make a stylish statement. They work well with period features as well as more modern décor.
The reason that grey is so attractive on window frames is the association with high-quality natural materials such as slate and granite. The dark colour reminds us of the strength and solid qualities of these natural products. This enduring appeal suggests that grey windows may even become the new white when it comes to choosing a long-lasting style.
Styles of Grey Windows
The good news is that every style of window is available in grey. Whatever style suits your needs or budget you will be able to choose them in grey and you won't need to compromise. Traditional casement style windows or tilt and turn styles are all available in anthracite grey as well as other grey shades.
You won't be compromising on quality either as they deliver the same first-class performance as white uPVC windows. Features such as stainless steel hinges and an egress fire escape system are all available.
No need to worry about them getting dirty as they are just as easy to keep clean as white uPVC windows so you can keep them looking good for years to come.
What is The Cost of Grey Windows?
You will be glad to hear that the cost of installing grey windows is similar to any other coloured uPVC windows.
If you are interested in finding out more about grey uPVC windows and making your home look it's best then don't hesitate to get in touch with our friendly team here at Colne Valley Windows.
You can call us on 01787 827382, email us at info@colnevalleywindows.co.uk or use our online enquiry form for a call back.