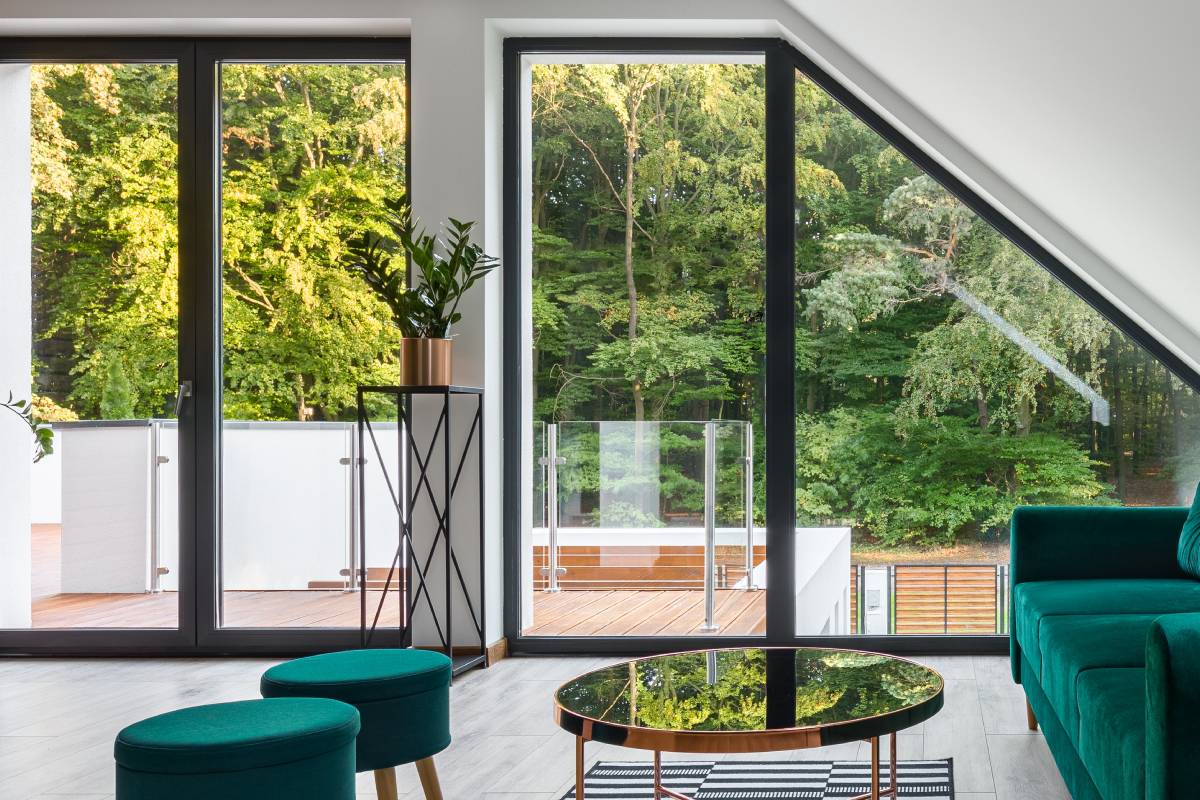 Why choose UPVC Patio Doors?
Patio doors allow you to see outside with the maximum amount of glass, making them a great choice to enjoy the view of your garden. Choosing uPVC for the frames is ideal because they look good and are durable.
As uPVC patio doors come in plenty of designs, you are sure to find one that will complement your interior and exterior décor.
Here, we look at some benefits of choosing uPVC patio doors for your home.
Different Designs of uPVC Patio Doors
You can choose traditional or contemporary designs that reflect your home and complement your taste.
French patio doors with two hinged doors create a classic look that will fit more traditional homes. Both opening doors can be used alone or together to allow easy access or create a wider opening to your garden.
Sliding patio doors allow you to slide two or three panels behind each other to create a large opening. If you want to maximise light in your interior and bring the outside in, even when the weather is terrible, you will appreciate the large panels of glass that allow in as much light as possible. They are a great choice where light and view are essential and suit most home styles.
Contemporary bi-fold patio doors that open in a concertina will give you the largest opening possible and can almost entirely replace a wall. When open, they remove the barrier between your interior and the outside. They are excellent for people who want to create a seamless link to their outdoor spaces.
All uPVC patio doors come in various colours, with traditional white and anthracite grey popular choices.
uPVC Patio Doors Reinforced with Steel for Strength
You can be reassured that no matter how large your opening is, the reinforced steel frame will prove to be strong. The uPVC outer layer provides maximum resistance, whatever the weather.
Durability of uPVC
When investing in your home, you want to know that it will last. uPVC is renowned for being long-lasting and weather resistant, so you can expect your patio doors to last up to 15 years.
Quality sliding mechanisms or hinges, depending on your design, will ensure that your doors will continue to perform at their best with daily use in a busy family home.
uPVC Patio Door Security
Security should be the number one priority whenever you install a new door. Fortunately, uPVC patio doors come with multipoint locking systems and locking bolts that will deter intruders and make access to your home more difficult.
Reasonable Pricing of uPVC Patio Doors
The cost of uPVC frames is competitive compared to alternatives like aluminium and timber. In many cases, the design of uPVC can replicate the style of these more expensive products at a lesser cost.
Maintenance of uPVC Patio Doors
Low maintenance is one of the most significant benefits of uPVC patio doors. You can forget the peeling paint you get with timber frames, as uPVC simply needs a wipe-down with soapy water.
You will find that even after many years, you can make your uPVC frames look like new just by washing them.
If you are interested in uPVC patio doors, contact us at Colne Valley Windows. With over 30 years of experience in the industry, we can offer advice and provide quality products and a quality installation.