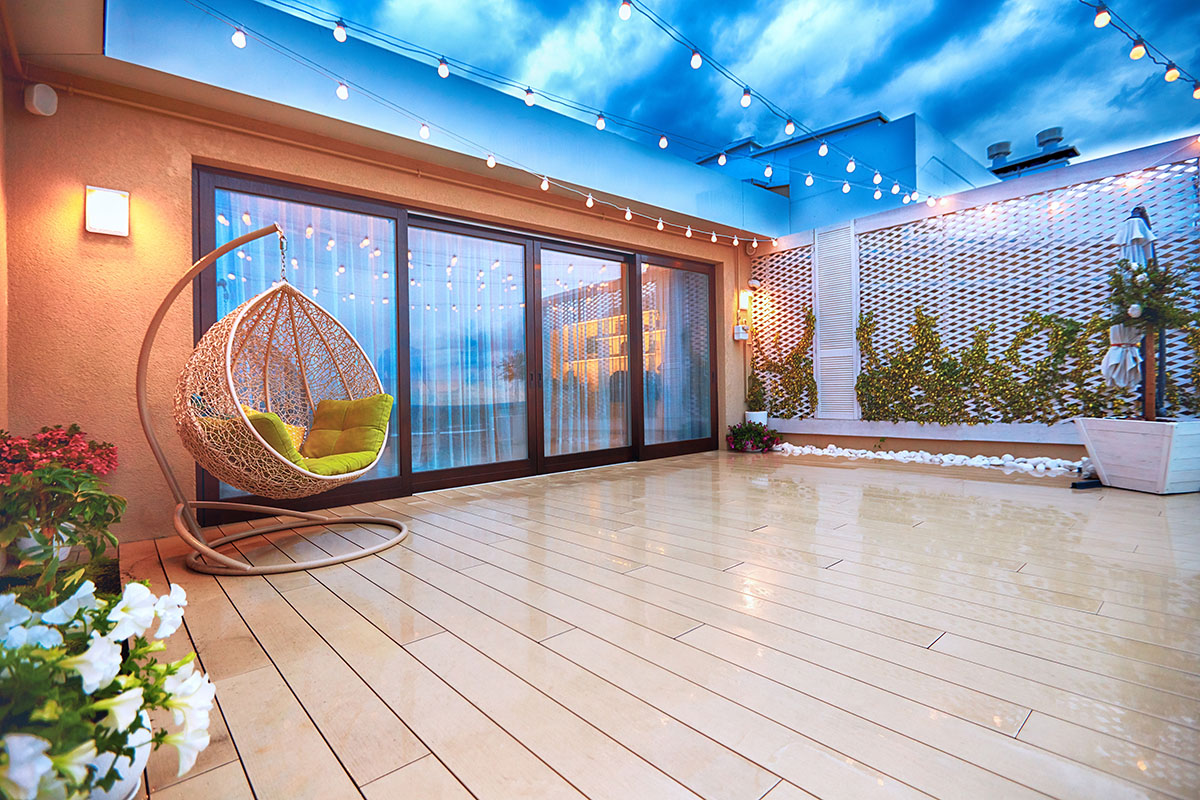 What is the difference between bi-fold and sliding doors?
When you are undertaking a renovation, it can be difficult to decide between bi-fold doors and sliding doors. With a growing trend of using glazing as a prominent feature, it is a good idea to consider your options. You might want to maximise the natural light that you get in your room or create a link with the outdoor space. Let's take a look at the differences between bi-fold doors and sliding doors.
What are they?
Bi-fold Doors
These doors fold away against each other like a concertina. You can choose between two and seven panels that run along a track to fill your door frame.
Sliding Doors
These doors are made from large panes of glass in two or more large panels that slide behind each other in the frame.
Benefits of Bi-fold doors
They have the advantage of opening up the door frame completely to create a smooth transition between the inside of your room and the outdoors. The panels stack together and require space for them to sit when open either in or out of the room. They are ideal for creating a seamless link between your inside space and garden.
Benefits of Sliding doors
These will only allow for part of the door frame to be opened up but no room is required on either side for the doors as they stay inside the frame. The larger panels are great for making the most of the view to the outside but usually will only allow 75% of the door frame to be opened up at any time. They are a neat way to make the most of limited space and provide a great view.
Making a decision
To decide which style of doors will suit the room you need to consider the visual effect of the doors and the practicalities. A large door frame must have space in the room or the garden for bi-fold doors to stack when opened. Alternatively, a large door frame can be divided into sections of sliding doors to enable openings in different areas but keep the doors within the frame.
For a seamless transition between the inside and outside choose bi-fold doors. For maximising the view when the doors are closed, choose sliding doors.
Lucy Searle, a home and property writer for Channel 4 and House Beautiful Magazine, recommends discussing your needs with an installer to get good advice on what will work for you.
Styles of Bi-fold and Sliding Doors
There is a wide choice of colours and finishes for both bi-fold and sliding doors. Aluminium styles come in a wide array of colours and textures and offer a slimline lightweight option. uPVC comes in fewer colours but still plenty of shades to create a contemporary or traditional look.
Aluminium offers a premium look and finish that delivers a sleek slimline style that suits many renovations. uPVC is a more economical choice and is perfect for projects with a tighter budget. Chosen in anthracite grey it will give a similar look to aluminium styles and is a popular choice.
Cost of Bifold and Sliding Doors
The size and specification of your project will be the main factor in the overall cost of installing bi-fold or sliding doors. You will need to choose the material, colour, glass options and tints to get an overall price.
Colne Valley Windows are ready to discuss your requirements and explain your options before giving you an honest quote. With over 30 years of experience, we offer a high standard of installation which will ensure that you benefit from doors that operate smoothly and efficiently.