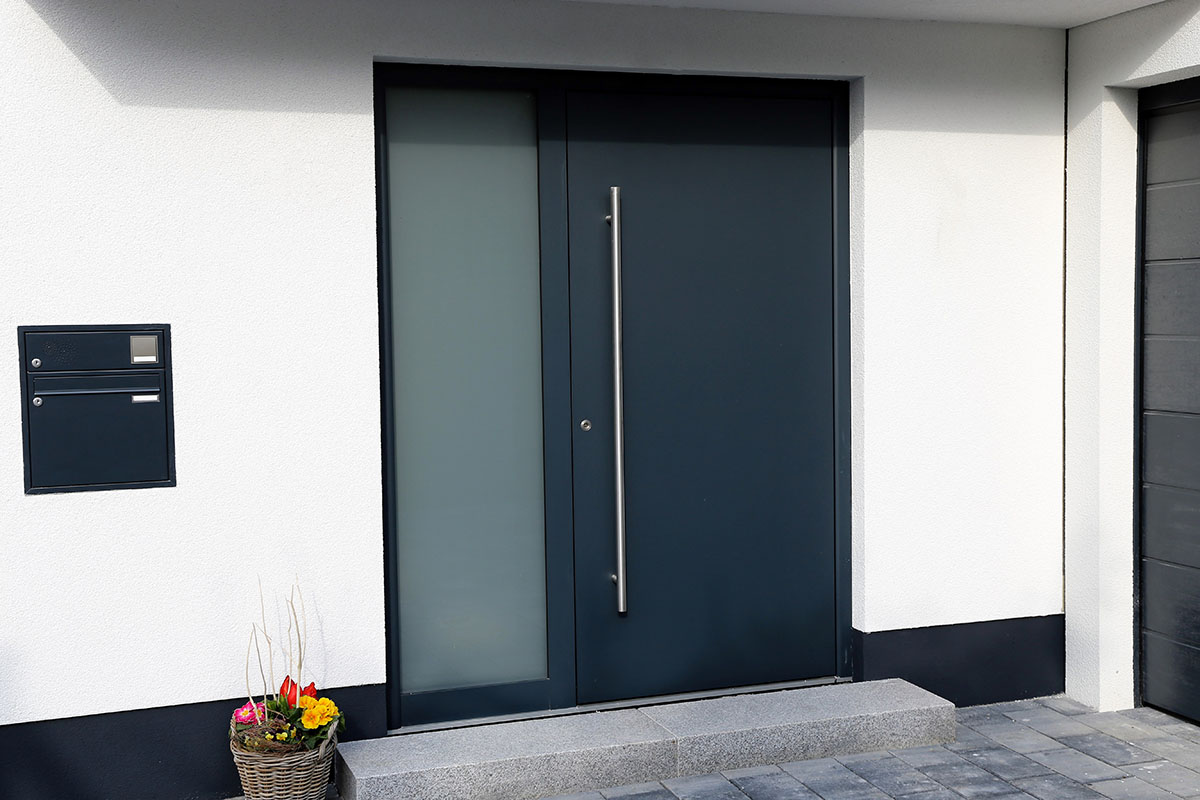 The Difference Between Composite and uPVC Doors
When looking for a new front door, most people's primary concern will be the way it looks. This makes perfect sense, as it will be in full view of both you and your neighbours.
But in addition to its appearance, what other considerations do you need to bear in mind with a front door? Security is probably second on most homeowner's list of priorities, as this is the preferred method of entry for the majority of thieves.
The third thing you'll need to decide upon with a front door, which is more important than you might think, is the materials used in its manufacture. Two of the most popular options are composite and uPVC doors.
So, what's the difference? And how could it impact your choice of front door?
uPVC doors – Everything you need to know
Unplasticised polyvinyl chloride, or uPVC, is an extremely popular and versatile building material. For example, it is used for fascia boards, cladding, plumbing supplies as well as windows and doors.
By-and-large, uPVC doors are cheaper than their composite counterparts, and enjoy the following benefits:
uPVC is extremely water resistant
Low maintenance and doesn't need to be treated
It's a durable material
uPVC is recyclable
So what are the drawbacks of uPVC doors? Well, seeing as they've been a long-established choice for many homes, uPVC doors aren't overly original or unique anymore. Several styles and glass options are available, but they often lack the 'wow' factor.
Composite doors – Everything you need to know
Composite doors are made using a number of different materials, usually uPVC, steel, glass, and wood. Because their construction requires sophisticated techniques and a costly variety of materials, they are typically more expensive than uPVC alternatives.
Even so, a higher price tag gets you a higher quality door, which affords the following advantages:
Extremely tough and secure
Low maintenance
Long lifespan
Range of styles
As for the downsides, there aren't that many. The main barrier to buying for most people will be the price. But remember, you'll be paying for a premium front door that is bound to last for many years to come. In fact, you might not need to buy another front door ever again.
Choosing between uPVC and composite doors
Despite the fact composite doors command a higher price than uPVC doors, this initial outlay is often worth it in the long run thanks to better energy efficiency and a reduced risk of burglary. What's more, the additional aesthetic appeal of a composite door may even have a positive affect on the price of your property should you decide to sell.
Having said that, uPVC doors remain an excellent option for homeowners on a budget. They don't have many disadvantages either and will satisfy the main requirements you could want in a front door.
If you're still struggling to make a decision, don't hesitate to get in touch with Colne Valley Windows. Our experienced and knowledgeable team can talk through all the options with you.