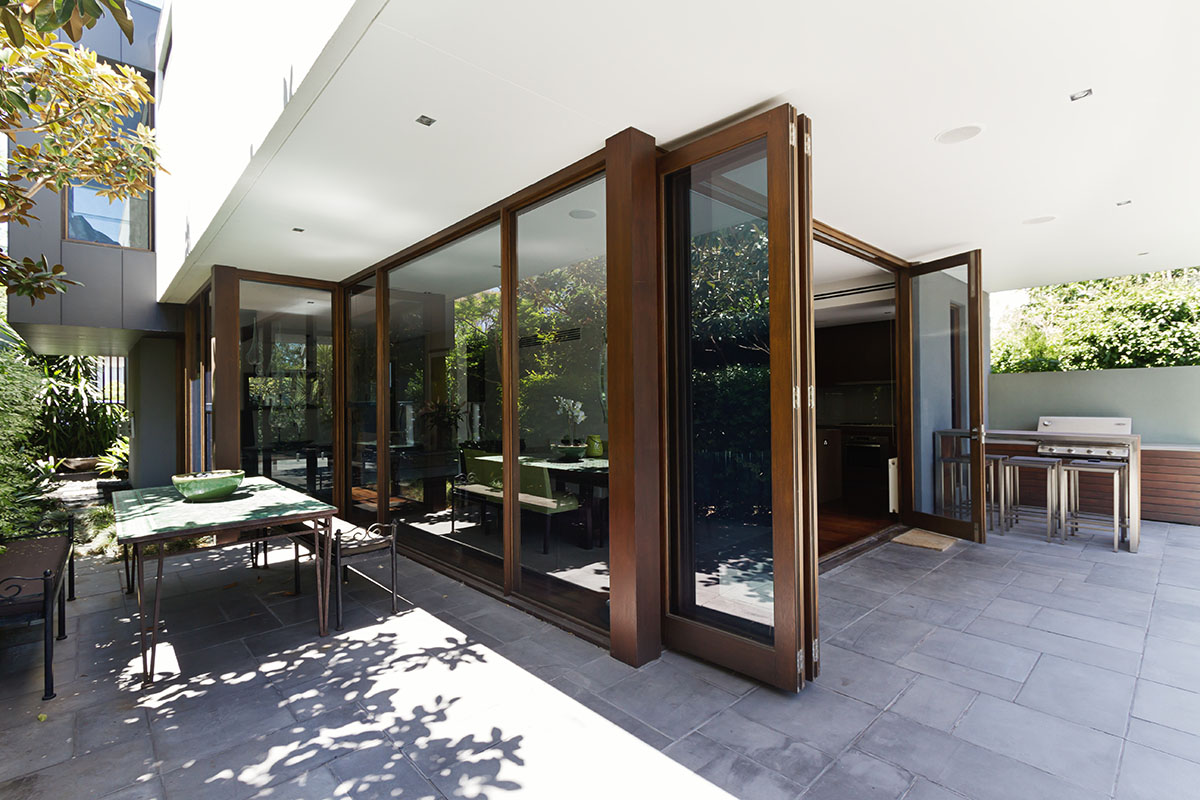 The Benefits Of Bi-Folding Doors
From redecorating the living room to refitting the kitchen, landscaping the garden to converting the loft, there are several home improvement projects you could carry out to improve the look and feel of your property. But which one should you go for?
Well, with summer well and truly upon us, there is arguably no better time to install a set of bi-folding doors. Stylish yet functional without costing a fortune to buy and install, bi-folding doors are bound to make your home a lot more attractive and liveable all-year round.
But what are some of their biggest benefits?
Slim profile
As opposed to traditional options such as patio doors or French doors, bi-folding doors have a much slimmer profile, making them a lot less conspicuous.
You might think that increasing visibility would compromise strength, but this couldn't be further from the truth thanks to precise engineering and modern manufacturing.
Little to no maintenance
The vast majority of bi-folding doors are made from uPVC, which stands for unplasticised polyvinyl chloride. uPVC is widely used for both doors and windows because it will not fade from extreme sunlight and won't warp, rust, or rot in the face of high temperatures, strong winds, and heavy rain.
What's more, uPVC requires little to no maintenance, meaning that bi-fold doors will look great for many years to come. You'll only need to wash them with water occasionally.
Bring the outside, inside
If this summer is anything like last year, homeowners up and down the country will soon be taking advantage of their gardens as much as possible. Bi-folding doors create a link between the interior and exterior of your property for the ultimate in summertime entertainment.
You'll soon find yourself having drinks and hosting dinner parties that last long into the night, as guests can simply step inside when the temperature cools down.
Extremely practical
One of the most attractive characteristics of bi-folding doors is that they are built to fold and stack neatly to one or both sides when open. This allows you to more freely from inside your home to the outside and vice versa.
The practicality of bi-folding doors doesn't end there; they offer excellent access if you need to move large pieces of furniture and can be an ideal solution for wheelchair users or the elderly.
Increase security
With their slim profile and expansive glass, bi-folding doors provide maximum visibility to the outside. As well as being able to see and detect any movement outside, you'll also deter thieves from attempting a break-in to begin with.
The bi-folding doors available from Colne Valley Windows also come with a wide range of locks to suit your needs. Therefore, you can rest assured your property will remain protected no matter what.
Various configurations
Regardless of how big your home or garden is; they'll be a bi-folding door option to suit you. Designs range from 2-doors to 7-doors for unrivalled versatility.
You can also decide whether you want the door to open inwards or outwards. However, we recommend the latter if you don't want the bi-folds to occupy any space indoors when they're open.