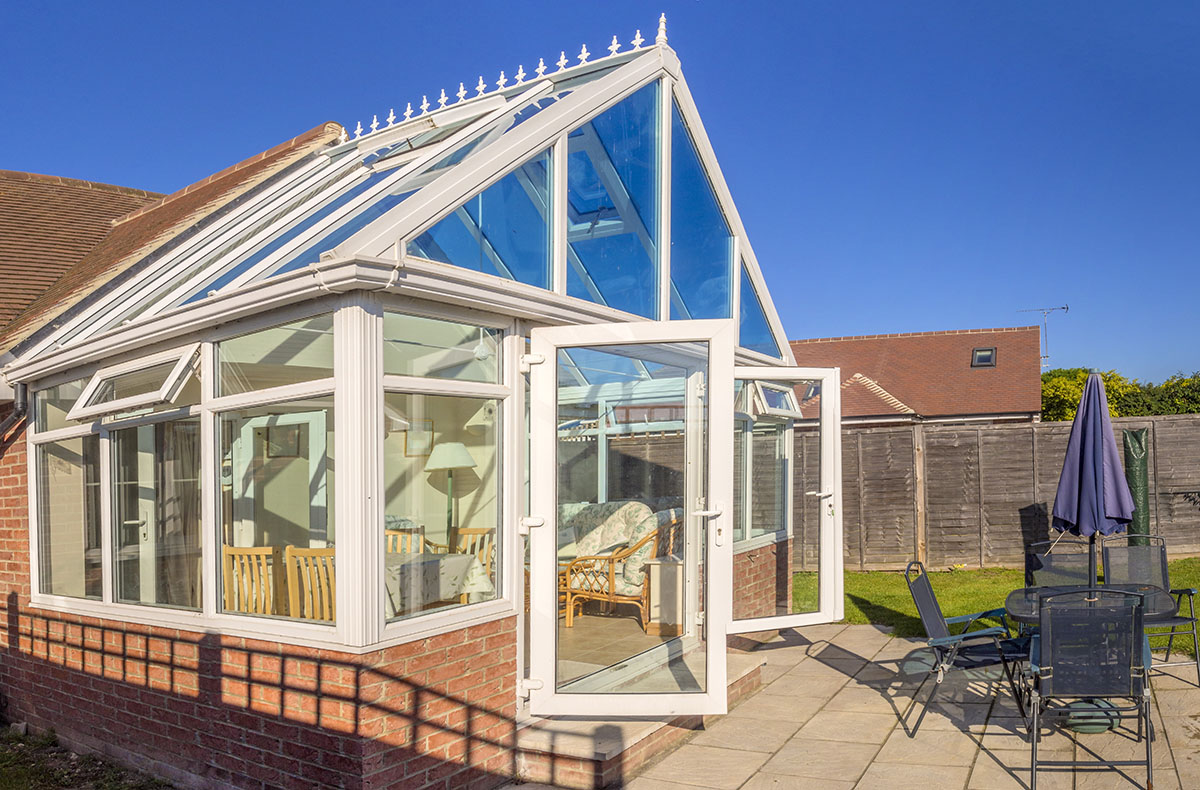 Is your conservatory too cold in winter?
A conservatory is a perfect place to enjoy great views of your garden all year round. Even in winter, when the sun is shining, you can benefit from the warmth of the rays through the glass.
Unfortunately, as the temperature plummets, your conservatory is more likely to become too chilly to enjoy.
What you really want is for your conservatory to be a cosy place to sit and relax all winter long, so we have come up with some great ideas to help you banish the winter blues from your conservatory.
Heating
It may sound obvious but not having any heating is likely to leave your conservatory decidedly chilly in winter. You have several choices for heating. You are not permitted under building regulations to extend your central heating into a conservatory, but you can install standalone heating.
Electric radiators come in different styles including convection, fan, oil-filled or eco versions. You can choose low-level styles that will fit comfortably below the windows against the wall.  It's best to choose a heater that complies with the Lot20 energy efficiency regulations to improve energy efficiency and save you money on heating bills.
Underfloor heating is a great idea but more costly to install. It will really help to make the room cosier underfoot as well as keep the temperature stable. It's a good long term investment if you want to use your conservatory all the time.
Whatever type of heating you choose, you can also consider timers, programmable features and thermostats to help you maintain control over your conservatory's temperature.
Flooring
Traditionally, conservatories have a tiled floor. It's worth noting that porcelain tiles with a PEI rating are more insulating than unglazed tiles. Natural stone is particularly cold to touch.
Since tiles can feel cold on your feet, why not choose a thick rug to make you feel warmer? A large rug can help to insulate the floor as well as feel nice on your feet. Choose warm colours such as terracotta to bring a sense of cosiness to your conservatory.
Window Dressing
While you want to make the most of the view it is also important to choose window dressings that help to conserve heat.
Consider choosing blinds that have a thermal lining to prevent heat loss. Roman blinds and roller blinds can be made with special linings made from wool, aluminium or acrylic foam that are particularly effective in preventing heat loss.
Alternatively, specialised conservatory pleated blinds are made with bonded fabric to give a honeycomb effect that has excellent insulating properties.
Windows
Over time the frames and glazing on a conservatory can deteriorate and this may cause draughts which is the last thing you want in winter. It's a good idea to carry out regular inspections of your conservatory windows and roof to spot any signs of deterioration early.
You can always replace your glazing if it has become less effective and it is worth considering an upgrade to triple glazing. The additional pane of glass will help to reduce heat loss and keep your conservatory warmer in winter.