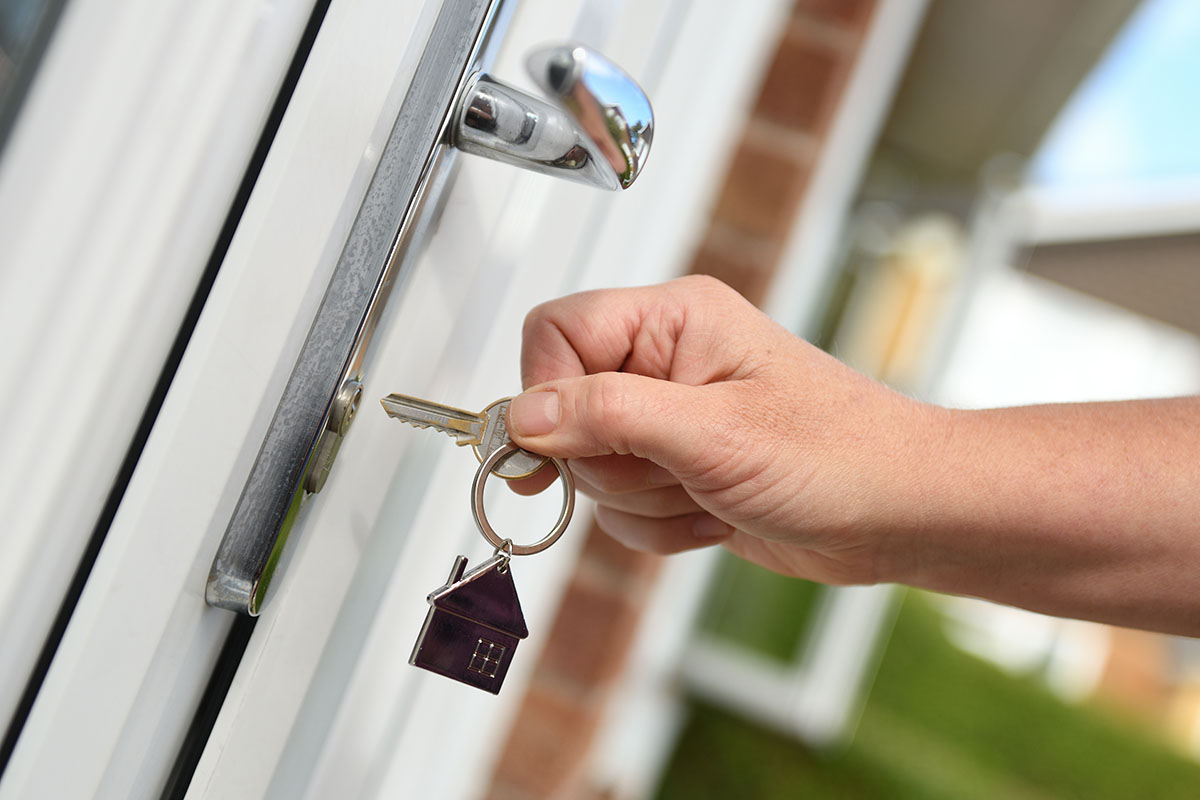 Caring for and cleaning your locks and hinges
When it comes to maintaining windows and doors, most people are primarily concerned with cleaning their glass and frames to ensure a shiny, spotless finish.
However, it is just as important to pay attention to less obvious areas of windows and doors, such as the locks and hinges. After all, how are you meant to enter, exit, and secure your property without them?
Thankfully, caring for and cleaning your locks and hinges doesn't have to be a time-consuming exercise. Follow these steps to ensure they'll last for many years to come without any unexpected issues.
Install them correctly
First of all, locks and hinges need to be fitted and installed correctly in order to work properly.
More often than not, this calls for the experience and expertise of a professional who will not only know how to install them, but also which locks and hinges are most appropriate for the door or window in question.
Doors and windows that are in the wrong position will cause problems from the get-go and could mean more difficult repairs in the future, let alone ongoing maintenance requirements and issues.
Clean them regularly
To ensure the correct operation of your windows and doors, clean the locks and hinges a few times a year. This is especially important if they are exposed to extreme weather conditions, which may require more regular cleaning. The last thing you want is stiff locks and hinges caused by rust or other weathering issues.
One thing you'll have to bear in mind is your choice of cleaning product. You should always try to avoid chemical-based cleaners that are strong and abrasive because this could result in irreparable damage to your locks and hinges.
Most of the time, a mild washing detergent or even just a damp cloth will be enough to remove any dirt or grime from locks and hinges. Also, take your time with particularly stubborn stains to avoid damage.
Lubricate them regularly
Seeing as locks and hinges are mechanical components with moving parts, they need to be properly lubricated if they are to work properly and last a long time.
Most homes tend to have lubricators such as WD-40 lying around somewhere. However, other household products can be equally effective, including Vaseline. As The Family Handyman explains:
"A little petroleum jelly will rid the hinge of that annoying wail. The petroleum jelly works its way into the hinge and adheres well, so it won't run off and make a mess like oil or other lubricants."
Avoid excessive force
Although it can't always be helped, avoiding excessive force when opening and closing your doors and windows will prolong the lifespan of the locks and hinges. The same gentle approach should also be used when trying to fix stiff locks or hinges.
In most cases, stiffness can be easily rectified. However, if you're still experiencing problems and require the assistance of a professional, don't hesitate to contact Colne Valley Windows, as we'll be happy to help.