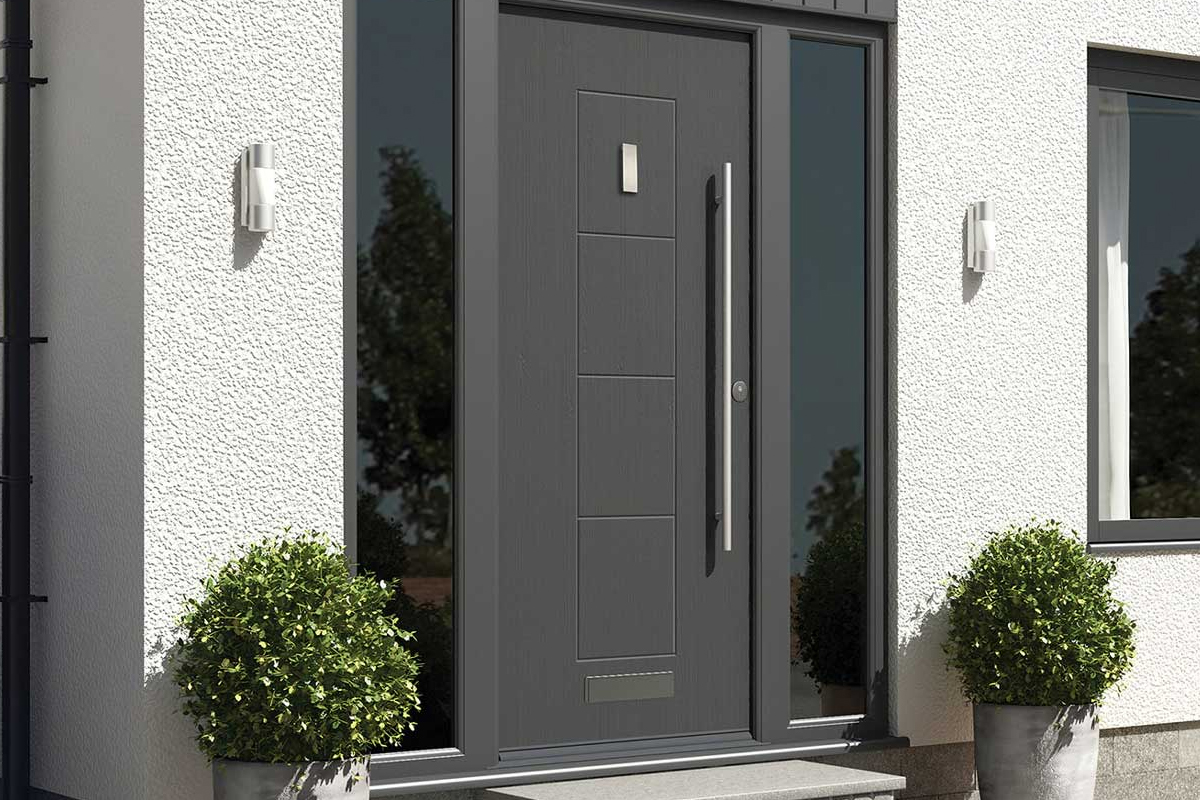 How to look after your composite door
Despite the fact that composite doors are extremely low maintenance, they do require some care and attention from time-to-time.
Along with extending their lifespan for many years to come, occasional maintenance will also ensure that composite doors always look the part. As a result, you won't need to shell out for a replacement anytime soon, savings yourself a great deal of time, effort and money.
So without further ado, here's how to look after your composite door.
Clean on a regular basis, ideally every month
First and foremost, you should try to clean your composite door on a monthly basis. Not only will this make it easier to remove stubborn dirt and grime, you'll also avoid issues such as discolouration. Due to the resilient and hard-wearing nature of composite doors, you only need warm soapy water and a soft cloth for cleaning.
Avoid using scouring pads, abrasive chemical cleaners, bleach, solvents, adhesives, and steam or high-pressure cleaners at all costs. There's a strong chance that these products and materials will cause long lasting damage if used to clean your door. The same goes for your door frame or surround, which will often be made of the same materials.
If you struggle to remove stubborn stains, look to buy a specialised uPVC cleaner. Pay close attention to the directions for use too.
To clean the glass of your composite door, use warm soapy water and finish with a proprietary glass cleaner. Other parts and components of your door, such as the handles, letter plates, spy holes, numbers and knockers can be wiped clean with water and a mild detergent.
Perform routine maintenance, such as lubrication, every six months or so
 Don't worry if you're not very hands-on at home – maintaining a composite door is as easy as cleaning it. However, your choice of lubrication is paramount.
For the hinges, handles, letter plates, spy holes, numbers and knockers, it is highly recommended to use a light engineering oil such as 3-in-One or similar. Avoid using WD-40 or other cleaning agents, as these products tend to dry out quickly and won't lubricate your door for long.
For the locking mechanism, look to use a Teflon-based lubricant, which works to reduce friction and wear. Do not use oil or graphite powder, which will do more harm than good.
When carrying out maintenance of your composite door, look to see if any weather seals (gaskets) have become dislodged. These should be relatively easy to slide back into their grooves.
Help with looking after your door from Colne Valley Windows
 As part of our commitment to providing an outstanding customer service, we're more than happy to provide help and advice about composite door cleaning and maintenance. Simply get in touch with one of the team and we'll be more than happy to answer your questions.
When it comes to buying and installing a new composite door, we'll tell you everything you need to know about looking after it for many happy years of reliable service.